EXPERIENCE THE RAVINES!
Welcome to a journey full of emotions with our activities...
Caving
Mallorca hides large number of underground caves, some with easy access and others that require technical and specific material to access.

Caving is a fantastic world into the mystery and where you can see ancient formations, stalactites and stalagmites.

Explores with Mes aventura and know the deep and mysterious adventure of Mallorca.
Initiation level

(+34) 722 47 29 81
The adventure day is the best summer activity. A guided tour in the aquatic cave, where you can see various rooms, the inside lakes, its formations of stalactites and stalagmites. We enter into the cave through a 20 meters rappel and we climb up for the way back. A complete and fun activity for a great day in group.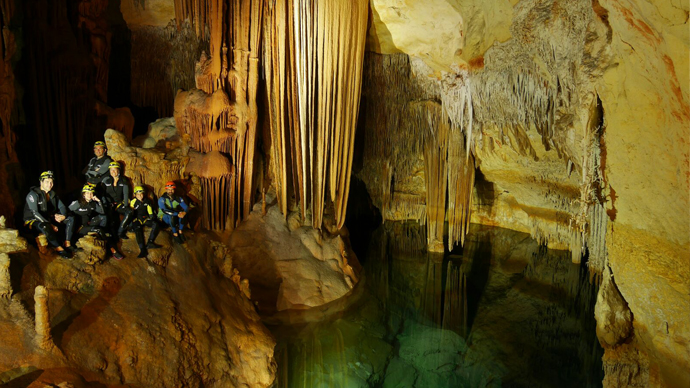 (+34) 722 47 29 81
Easy level aquatic cave. The tour runs through spacious and comfortable galleries where you can see stalactites, stalagmites and other formations. Inside you can appreciate its beatiful crystal-clear lakes. Requirements: No previous experience required. Must know how to swim.

(+34) 722 47 29 81
An easy and very affordable cave, perfect for beginners. Comfortable galleries where you can appreciate the different rooms and formations. Approach and Return: 30 min walk on a comfortable path. Return along the same route, 30 minutes. Requirements: No experience required.