EXPERIENCE THE RAVINES!
Welcome to a journey full of emotions with our activities...
ADVENTURE ACTIVITIES
If you are looking for summer activities, this is a summary of the best activities to enjoy Mallorca.

Depending on the activity you choose you can practice rappelling, cliff jumping, zip line, discover sea caves, improve yourself with climbing or famous psicobloc ... or just enjoy a beautiful trekking on the Torrent de Pareis.

Choose the activity you like. Fun and adventure guaranteed!

WE HAVE DAILY ACTIVITIES, DO NOT HESITATE TO ASK FOR MORE INFORMATION !!!
Initiation level
ADVENTURE DAY
5h
Spring, Summer, Autumn

(+34) 722 47 29 81
"The adventure day" is our star activity for the summer. About 5 hours of activity in the area of Manacor, where you practice various modalities:

· 30 minutes of coastal hiking.

· + A stunning 20 meter rappelling that ends in the sea.

· + 1.30 h. Approximately circuit in the aquatic cave (observe its millenary formations, explore the different cavities, swim and jump in its three inner lakes ...).

· + 20 meters climbing on the way out (easy level).

All easy level and optional, does not require previous experience. The only requirement is to know how to swim.
COASTEERING
3h
Spring, Summer, Autumn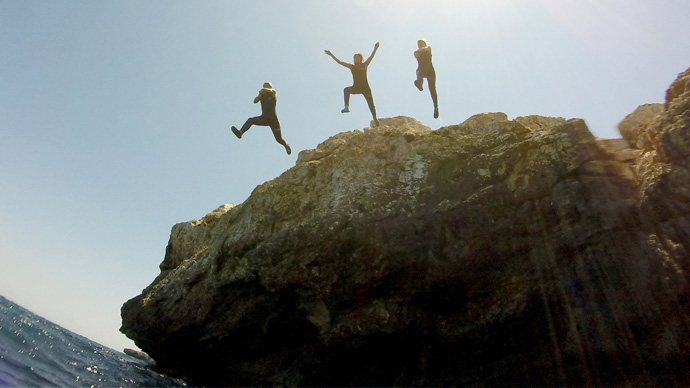 (+34) 722 47 29 81
With all these beautiful color contrasts undoubtedly the Mediterranean coast is the perfect place to practice this activity.

The coasteering is a fun adventure circuit, about 3 hours of activity where you can practice: different cliff jumps, practice new techniques as abseiling, climb without ropes (deep water soloing), ...

A fun and refreshing activity perfect to do in summer!
difficult level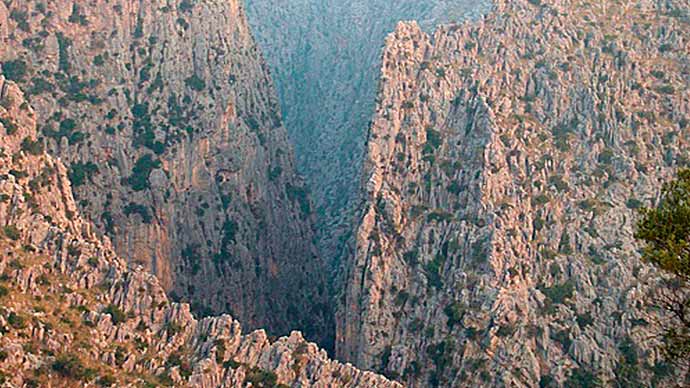 (+34) 722 47 29 81
The Torrent de Pareis is one of the most famous excursions of Mallorca island. Declared a natural monument since 2003 and part of the UNESCO World heritage. The best time to hike into the canyon is in the dry season; with its impressive walls rocks about 200 meters high and ending the excursion on a picturesque beach.

Hiking and adventure in an unique environment!